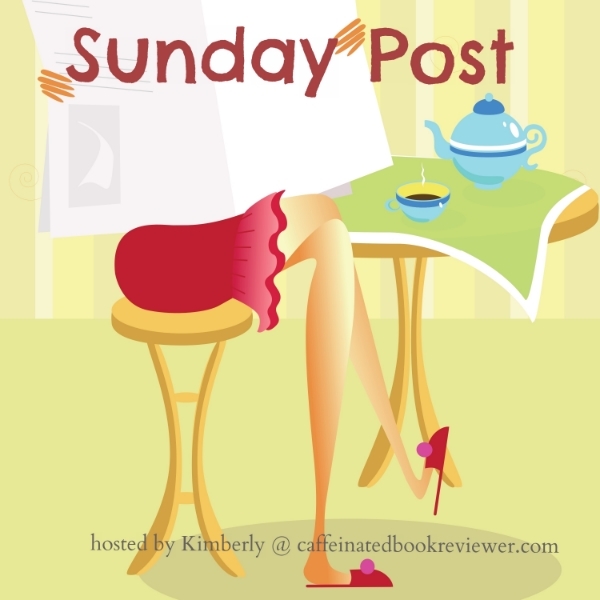 So, I wanted to do a bit more with my blog in 2019. Why not start with a look at the books and blogs that I've read over the past month. For the longest time, I've been seeing posts about The Sunday Post Meme and I'm finally going to join in! It's technically a weekly meme, but that feels a bit too much for me, but I'm taking it on as a monthly meme to join in. Well, that's the plan anyway, I may do more or less, we'll see.
Find out more here
at Caffeinated Book Reviewer to see details about how you can join!
Last Week (or so) on the Blog
I tossed away some old writing notebooks
.
I reflected on my writing lessons for 2018 on the Women on Writing blog I contribute to.
This Week on the Blog
I reviewed a book on renewing your spirit in times of job loss.
Read a beautiful children's book about Israel's bird migration.
Suggested some amazing things on Saturday night.
Learned a valuable lesson on writing recently.
New Arrivals
Thanks to Amazon's prime benefit of getting one book a month for free, I downloaded True Places by Sonja Yoerg. It's definitely out of my usual reading tastes and I can't wait to see how things go.
Check it out on Goodreads.
Around the Blogosphere
I joined two challenges for next year!
The 2019 A to Z Challenge
The Comment 4 Comment Challenge 2019
Random Thoughts
I am tempted to put all of my books that are sitting in my Goodreads reading list into a 2019 TBR List and read and blog about it next year. Is that too much to ask of myself (considering there are 350 books and growing) or possible? I anticipate there will be some I won't finish or won't read due to a variety of reasons. Could be a fun challenge though!